The PADI  Boat Maintenance course is designed for recreational divers who wish to safely and efficiently maintain their boats in the water. It is not designed as a substitute for commercial diving school. It covers subjects such as Boat Terminology, Equipment and Tools required, Safety Procedures & Equipment, Operating in Overhead Environments, Working in Hazardous Conditions and Environmental Issues. The course has been vetted and approved by PADI.  Those who complete it will receive a certification in "In-Water Boat Maintenance – non-commercial."
The cost of the course is $400.00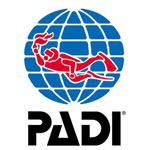 This includes:
Complete a  PADI Course Manual & Quiz
Two to Three Hour Classroom Session (depends on your number of questions)
Four Hours of on-site / in-water training. (This may be conducted on your own boat, a friend or family members boat or by special waiver working with the Instructor for 4-hours on-site with KB Diver Services Inc.
C-Card Processing
Pre-requisites:
For Certified Divers who hold an advanced rating or higher from a recognized training agency.
Must be at least 18 years of age
Must have DAN or other similar dive insurance
Must sign both the PADI  and KB Diver Services Inc. Waiver and Release of Liability
Equipment Requirements:
Divers in this course are expected to provide all basic diving equipment (Mask, Fins, Snorkel, Boots, Gloves, Hood, Wetsuit, BCD, Regulators, Octo, Gauges and/or computer, Tank & Weights)
Divers may rent this equipment from us if they do not have it. Standard equipment rental rates apply.
Equipment Provided:
We will provide all tools of the trade (Scrapers, pads, Brushes , suction tools, etc,)
Class Size:
For safety reasons the in-water portion of the class is limited to two divers at a time and if conditions are poor – one at a time at the discretion of the Instructor.
Scheduling: