Specialties available at Eastern Watersports
If you would like Private 1 on 1 Instruction or a specialty class customized for your family or small group of friends, we're the place to call. All classes are arranged between you and your Instructor.
A note about our specialties
Our specialty courses are designed to make you comfortable and confident. Not all specialty courses are equal. We go above and beyond in all of our specialty courses, teaching you more than the basic requirements. Feel free to ask what separates us from others in the area.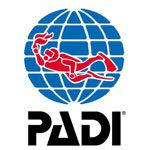 Please choose from the Course Options below then give us a call to arrange your class.
**Prerequisites must be met to enroll in these courses.
Course Fees Includes:
Private 1 on 1 or small group class (never more than 4)
Specialty Course Material (where applicable)
In-Water Skills Training (Pool – if applicable)
Advanced Checkout Dives (Quarry or OW as applicable)
Use of SCUBA equipment for pool and checkout program when completed with us. This includes use of BCD, Regulator/s, Octo, Gauges and/or computer, Tanks & Weights, 5 or 7mm Wetsuit and 5 or 7mm Hood.
Use of certain required specialty equipment (course dependent – please inquire.)
Certification card processing upon completion of all requirements
Course Fee Does NOT Include:
Quarry fees or other checkout related expenses
Use of certain required specialty equipment (course dependent – please inquire.)
Use of Mask, Fins, Snorkel, Boots and Gloves. (We offer well priced new and pre-owned packages of these items to our students.)
If you have any questions, please call us at 443-730-0300 or email us at info@easternwatersports.com